Common values suggest common purposes
Faith is the key to success
Strength lies in shared emotions
In my opinion waiting for all the necessary conditions is not a winning policy.
Today, security cannot be geographically isolated.
News
Date:
03.11.2020
The Atlantic Club of Bulgaria Invited Iliya Lingorski for the Chief Economist Role This is an entirely new position established to meet the challenges of the COVID-19 pandemic in the EU and NATO November 3, 2020, Sofia – The economist and former Deputy Minister of Finance (2003-2005) Iliya Lingorski was appointed as Chief Economist of the Atlantic Club of Bulgaria (ACB).
...read
My Interviews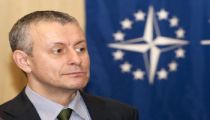 "Today our relations with the USA are very good and this is a result of numerous steps, which have been taken in the last 22 years. What I can point out as a disadvantage is the fact that our priorities in these relations have not been formulated yet.
...read
» View all articles
Biography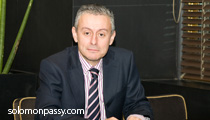 With his rich expеrience and devotion over the years, Solomon Passy became one of the most successful politicians in Bulgarian history. He played a key role in the negotiations for Bulgarian membership in NATO and EU. Solomon has a wonderful wife and three children.
...read
Passy's Family

Solomon is married to Gergana Passy, who was (2001-2009) the EU Minister of Bulgaria, MP,Deputy
...read
Genealogy