Common values suggest common purposes
Faith is the key to success
Strength lies in shared emotions
In my opinion waiting for all the necessary conditions is not a winning policy.
Today, security cannot be geographically isolated.
News
Date:
03.03.2018
On behalf of the Government of the United States of America, it gives me great pleasure to wish the people of Bulgaria a happy and prosperous national day. This year, we celebrate the 115th anniversary of the establishment of diplomatic relations between the United States and Bulgaria. The year 2018 also marks the first Bulgarian presidency of the Council of the European Union.
...read
My Interviews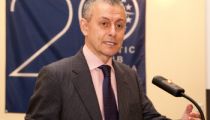 Solomon Passy was a guest in the TV7 broadcast "Direct democracy" together with Iliana Iotova – member of the SND and Andrey Kovachev - Member of the EPP. Some of the topics discussed were: Should the poorest country in the European Union be an example for the others, as far as economic discipline is concerned, the crisis in the Eurozone and Schengen.
...read
» View all articles
Biography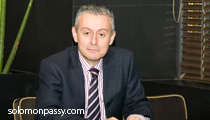 With his rich expårience and devotion over the years, Solomon Passy became one of the most successful politicians in Bulgarian history. He played a key role in the negotiations for Bulgarian membership in NATO and EU. Solomon has a wonderful wife and three children.
...read
Passy's Family

Solomon is married to Gergana Passy, who was (2001-2009) the EU Minister of Bulgaria, MP,Deputy
...read
Genealogy