Common values suggest common purposes
Faith is the key to success
Strength lies in shared emotions
In my opinion waiting for all the necessary conditions is not a winning policy.
Today, security cannot be geographically isolated.
News
Date:
31.05.2017
Bulgaria Carries Out in the EU The Fifth European Freedom + the Newest Human Right: Universal Access to Wi-Fi Internet
...read
My Interviews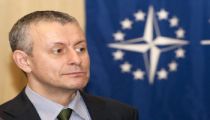 Q1. You were awarded the first Balkan Peace Award by the South East European Journalist's Union for your contribution to peace in the region, as well as The American Jewish Committee's Distinguished Statesman award, among others.
...read
» View all articles
Biography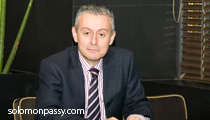 With his rich expårience and devotion over the years, Solomon Passy became one of the most successful politicians in Bulgarian history. He played a key role in the negotiations for Bulgarian membership in NATO and EU. Solomon has a wonderful wife and three children.
...read
Passy's Family

Solomon is married to Gergana Passy, who was (2001-2009) the EU Minister of Bulgaria, MP,Deputy
...read
Genealogy