Common values suggest common purposes
Faith is the key to success
Strength lies in shared emotions
In my opinion waiting for all the necessary conditions is not a winning policy.
Today, security cannot be geographically isolated.
News
Date:
05.12.2016
On 5 and 6 December 2016 in Brussels Dr. Solomon Passy will take part in the Liberal International Human Rights Committee's meeting to debate radicalization and freedom of belief. Under the theme Freedom of Belief in an Era of Radicalization, the LI Human Rights Committee will convene to discuss strategies to debunk the stigmatization of religious and in particular Muslim minorities when it comes to radicalization and violent extremism and, at the same time address, the fine line between freedom of speech and freedom of belief.
...read
My Interviews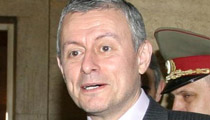 What is happening in Egypt has an outcry that stretches beyond the borders of the country, remarked Solomon Passy, President of the Atlantic Club of Bulgaria and former minister of Foreign Affairs. An interview by Anastasia Bakalska, CROSS Information Agency
...read
» View all articles
Biography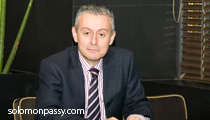 With his rich expårience and devotion over the years, Solomon Passy became one of the most successful politicians in Bulgarian history. He played a key role in the negotiations for Bulgarian membership in NATO and EU. Solomon has a wonderful wife and three children.
...read
Passy's Family

Solomon is married to Gergana Passy, who was (2001-2009) the EU Minister of Bulgaria, MP,Deputy
...read
Genealogy